NEW! URGENT UPDATED NOTICE – 27June2020
AN UPDATE REGARDING MASSES AT ST. MICHAEL'S
UPDATE FROM THE ARCHBISHOP REGARDING COVID REGULATIONS
"In light of the changes made by the Governor regarding Covid-19 measures mandated for public health, Archbishop Blair has announced the suspension of many, but not all, of the precautionary measures that were published by the Archdiocese last year for our church buildings and for the celebration of Mass. 
The Archbishop has ended the dispensation granted from the obligation to attend Mass on Sundays and Holy Days of Obligation.  As of Pentecost Sunday May 22-23, the obligation to attend Mass is reinstated with the understanding, however, that persons with valid health concerns or even, for now, fears about the virus, should not feel constrained to come to Church."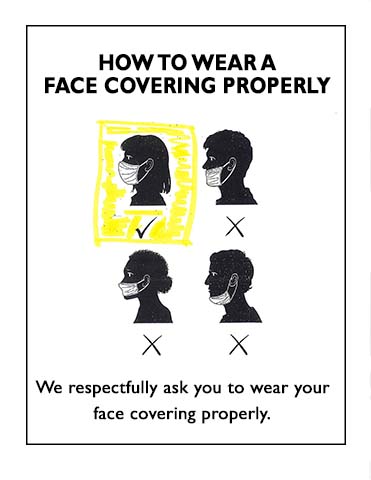 Important
The Church can be open to full capacity but the wearing of masks will still be required. By wearing masks, singing will be permitted. Thank you to everyone for your diligence in abiding by the regulations all these past months.